Search Results
Showing results 1 - 7 of 56 for the search term: 2007.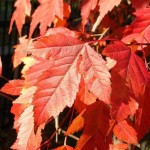 Acer Ginnala – Amur maple, M winter seeded these, seems that we have 7 that are 2 years old now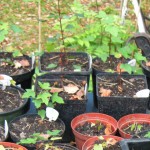 Acer negundo californicum (montalvo 'Itchy'). We collected the seeds for these specimens from Montalvo, SF, USA. Reason for the itchy, while collecting these under torchlight they made the fingers itch…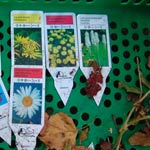 One of the most important trees in eastern north america, the sugar maple is the source of maple syrup as well as fine hardwood.
The sugar maple is well known for it's outstanding autumn colour, from bright yellows to orange and brilliant red, highly attractive and ornamental.
Foliage: palmate veination with blades about 5″ long and 5″ [...]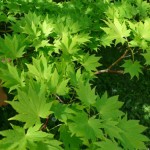 We collected seed for the dozen seedlings we now have, during the Autumn 2007 on our way to KK. They wintergerminated outside happily.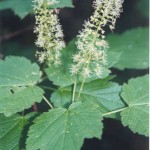 We collected seed for the six seedlings during the Autumn 2007 on our way to KK. When they grow a little bit older we will have a wonderful display of white 'candles' in early Summers.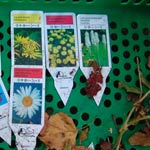 Our Wolfbane, introduced in 2006 was moved to the blue bed in the Autumn of 2008.
In the Autumn of 2008 3 new specimens added to the blue heart shape bed.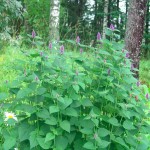 M grew these from seed, planted in long dry bed.