Search Results
Showing results 1 - 7 of 32 for the search term: Orange.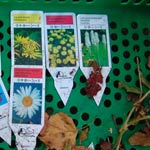 Acer buergerianum, the Trident Maple, is grown in many parts of the world as a 'Street' tree due to its tolerance of pruning, dry soil and air-pollution, these attributes also make it excellent material for bonsai culture. Native to Korea, China and Japan, Trident Maples can reach heights of 10metres or more.
In the UK, Trident [...]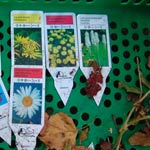 One of the most important trees in eastern north america, the sugar maple is the source of maple syrup as well as fine hardwood.
The sugar maple is well known for it's outstanding autumn colour, from bright yellows to orange and brilliant red, highly attractive and ornamental.
Foliage: palmate veination with blades about 5″ long and 5″ [...]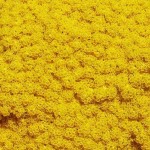 Fern-Leaf Yarrow. Planted in bed under oak.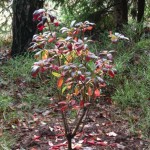 Planted in Pine forest Autumn 2008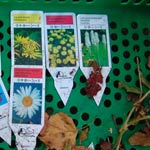 Coreopsis grandiflora 'Domino'
Planted in kidney shaped bed, autumn 2008.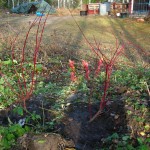 Cornus alba Sibirica – Red-barked Dogwood. Planted two of these on the hill by the Barn.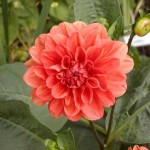 Dahlia Autumn Fairy (orange)