Search Results
Showing results 1 - 7 of 127 for the search term: Red.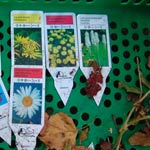 Small tree that grows well for first 20-25 years to 10-15m, and mature at 50 years. Coppices strongly and suitable for hedges and withstands clipping.Leaves turn yellow in autumn but also red or golden brown. Truely magnificent, why buy a Japanese one, when the British are just as good. Suitable for bonsai material.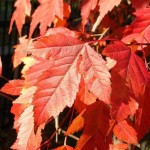 Acer Ginnala – Amur maple, M winter seeded these, seems that we have 7 that are 2 years old now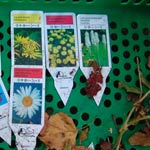 Painted maple is a handsome, hardy,deciduous acer. Small to medium in size and sometimes shrubby making an attractive landscape specimen or can be grown in a pot or container, hence bonsai enthuisiasts are experimenting with this as a bonsai.
Flower: clusters of yellow flowers appear in the spring.
Leaf: bright green in the summer and resistant to [...]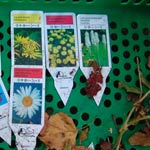 Acer Palmatum 'atropurpureum'Â 
These much sought after acers make an outstanding addition to any garden with their beautiful foliage giving much needed colour in the autumn when gardens can start to look a little drab.
These can grow up to twenty five feet in height but often pruned shorter.
Exquisite in both colour and form, this ornamental [...]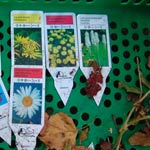 The acer palmatum 'matsumurae'Â  is a great rare bonsai species
Acer palmatum seeds
Bloodgood
'Bloodgood' remains one of the most popular japanese maples well known for their reddish-purple leaves in summer which gradually turn to a striking crimson in autumn. They hold their colour well in the summer heat.
Dependable and robust.
Maximum size approx 20′ x 20′.
A spectacular [...]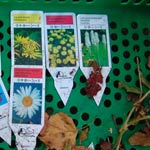 Acer Palmatum – Japanese maple 
Hardiness Zones: 5-8
Habit: [...]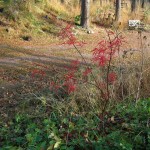 Acer palmatum artopurpureum 'Red Dragon'. Planted in the Spring of 2008, on hill by Barn.