Search Results
Showing results 1 - 7 of 42 for the search term: pink.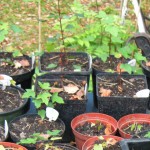 Acer negundo californicum (montalvo 'Itchy'). We collected the seeds for these specimens from Montalvo, SF, USA. Reason for the itchy, while collecting these under torchlight they made the fingers itch…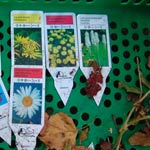 Staunchweed, Sanguinary, Thousandleaf, Soldier's Woundwort
Family: Asteraceae (ass-ter-AY-see-ay) (Info)
Genus: Achillea (ak-ih-LEE-uh) (Info)
Species: millefolium (mill-ee-FOH-lee-um) (Info)
Synonym:Achillea millefolium var. millefolium
Category:
Perennials
Height:
24-36 in. (60-90 cm)
Spacing:
18-24 in. (45-60 cm)
Hardiness:
USDA Zone 3a: to -39.9° C (-40° F)
Sun Exposure:
Full Sun
Bloom Color:
Pink
Pale Yellow
White/Near White
Bloom Time:
Late Spring/Early Summer
Mid Summer
Late Summer/Early Fall
Foliage:
Herbaceous
Other details:
May be a noxious weed or invasive
This plant is attractive to bees, butterflies and/or [...]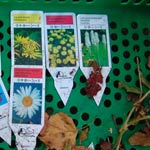 Slow growing flowering tree .
Masses of large candle-like red / pink flowers .
Conker fruits in autumn.
Fresh seeds.
Sticky winter buds .
These will produce a beautiful large, slow growing flowering tree with masses of large candle-like red / pink flowers in May followed by conker fruits in autumn.
Sticky terminal winter buds and horseshoe leaf scars are distinctive features.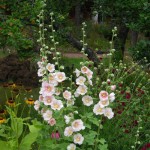 M winter germinated these outside. Planted under apple tree and large flower bed.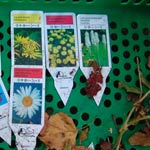 Hybrid Columbine
Family: Ranunculaceae (ra-nun-kew-LAY-see-ay)
Genus: Aquilegia (a-kwi-LEE-jee-uh)
Cultivar: McKana's Giant
Additional cultivar information: (McKana group)
Synonym:Aquilegia caerulea
Synonym:Aquilegia x cultorum
Category:
Perennials
Height:
24-36 in. (60-90 cm)
Spacing:
6-9 in. (15-22 cm)
Hardiness:
USDA Zone 3a: to -39.9° C (-40° F)
Sun Exposure:
Sun to Partial Shade
Danger:
Parts of plant are poisonous if ingested
Bloom Color:
Pink
Red
Pale Yellow
Light Blue
Purple
White/Near White
Bloom Time:
Late Spring/Early Summer
Blooms repeatedly
Foliage:
Grown for foliage
Chartreuse/Yellow
Other details:
Average Water Needs; Water regularly; do not [...]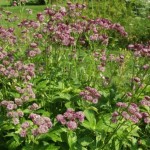 Planted in sweet apple bed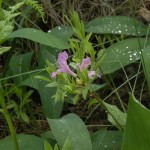 Saved this from the bin in 2006, came into first flower this year. This always makes it worthwhile