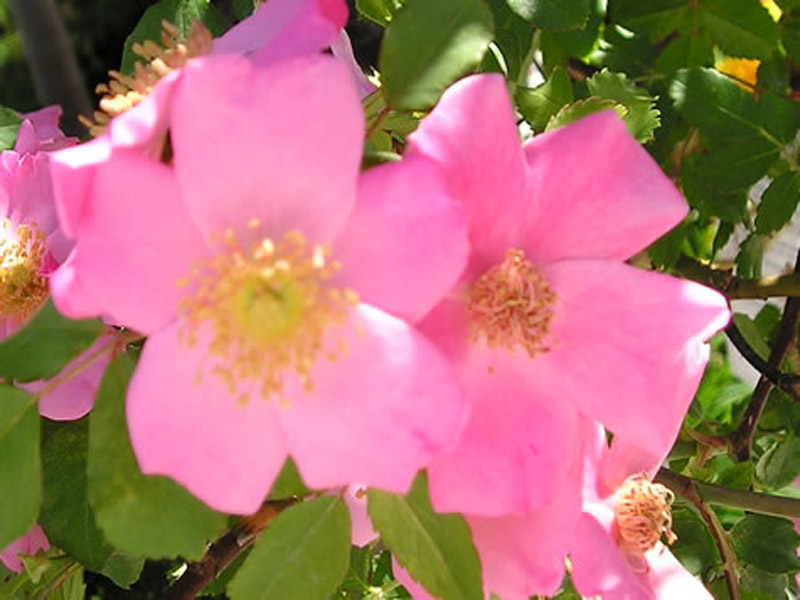 We adopted this beauty from bin this Autumn. In the future it may live in our rose garden!
Polar Joy Tree Rose
Height: 5-8′
Official Flower Color: Light pink
Bloom Cycle: Everblooming
Flower Form, Size: Single, 2″
Petal Count: 5
Zone: 4-7
Own root
St. Paul, Minn. (Spring 2007) – For the first time ever, zone 4 and 5 gardeners can enjoy an everblooming tree rose that's more than an annual in the garden. First Editions™ Polar Joy™ is the newest innovation to come from Bailey Nurseries' award-winning rose breeding program. This unique tree rose was developed specifically for Northern gardeners.