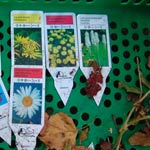 A decidious tree growing to 20m at a medium rate. It is hardy to zone 5. 
The plant is self-fertile.
The pecan tree has grey bark that becomes reddish brown with age, developing narrow furrows and rough, angled ridges. Then trees have hard, reddish-brown wood that is used to make tool handles, flooring, veneer and furniture.
The [...]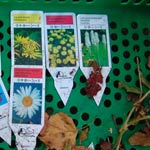 Sweet Chestnut can grow to 30 metres in height and is self fertile, hardy to zone 5.
Probably introduced to Britain by the Romans who made flour from the nuts.In good years an excellent crop can be harvested, nothing quite like roast chestnuts at Xmas time.
A hair shampoo can be made from the leaves and the [...]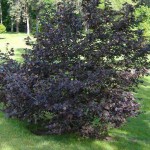 Corylus avellana 'Fuscorubra', planted on stony hill by barn.