Listings of blue
You are browsing the listings of posts with blue.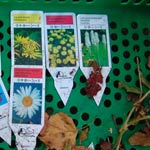 Our Wolfbane, introduced in 2006 was moved to the blue bed in the Autumn of 2008.
In the Autumn of 2008 3 new specimens added to the blue heart shape bed.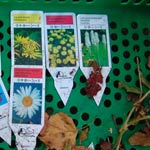 Borago officinalis, sown 23.3.08 said to improve the taste of tomatoes! Let's try. May also self-seed.
The tomatoes were wonderful indeed and some of the plants grew really huge! More seeds brought back from Paris in the Summer.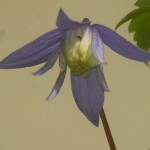 Planted this beauty during 06 on one of our old apple trees.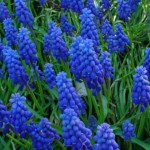 Muscari armeniacum have just been planted on our new white bed together with white tulips and daffodills. We have the Grape Hyacinths also on the large dry bed. Looking for the spring!!