Listings of Lamiaceae
You are browsing the listings of posts with Lamiaceae.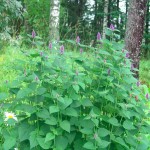 M grew these from seed, planted in long dry bed.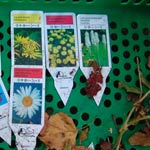 Ocimum basilicum, sown 12.3. the British seeds have already germinated. Maybe this year we will have our own Basil grow on the terrace.. and we did: it is 10th of October today and these guys are still going strong!! Had a wonderfully tasty Summer!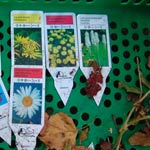 In 2008 Hyssop was sown 18.3. and already germinated 3 days after. They are now living in the flowerbeds and hopefully for many, many years, creating also winter interest.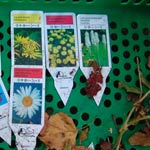 Lavender sown 19.3. Alter two painful experiences of overwintering these indoors, I realized they should do fine outdoors even here, all year round! If these germinate they will be planted to the dry border together with Echinaceas. They did germinate and grow very well! And, in the end we did not dare to plant these little ones on the dry border, they will be pampered in the greenhouse for the winter!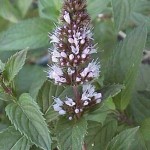 Planted in temporary herb garden 2008.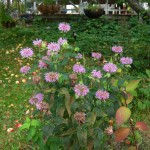 M grew these from seed in 2007 & 2008 planted under terrace apple tree bed.
I will be able to make Earl gray tea now.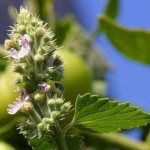 Planted 2007, in temporary herb bed