Listings of officinalis
You are browsing the listings of posts with officinalis.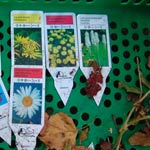 Borago officinalis, sown 23.3.08 said to improve the taste of tomatoes! Let's try. May also self-seed.
The tomatoes were wonderful indeed and some of the plants grew really huge! More seeds brought back from Paris in the Summer.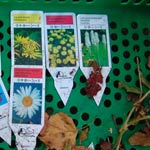 In 2008 Hyssop was sown 18.3. and already germinated 3 days after. They are now living in the flowerbeds and hopefully for many, many years, creating also winter interest.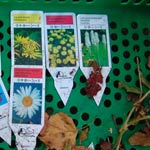 Rosemary was sown 15.3. slow to germinate.. We would like to grow these like they do in California..
In the Autumn, all I can say is that Rosemary germinated and grew exceedingly well. So fragrant, with steak, in bread .. We will pamper the little ones in the greenhouse over the Winter though, to get them going!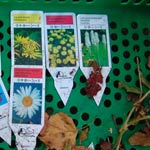 In 2008 sown 23.3.08 full sun. We already had some from the previous years, that David considers as weeds

They have an intricate design, and this years seedlings were planted on the new long border by the future rosegarden.