Listings of shrub
You are browsing the listings of posts with shrub.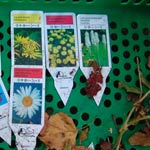 Planted two of these in 2005, on the border with J.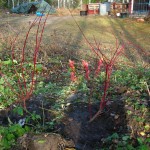 Cornus alba Sibirica – Red-barked Dogwood. Planted two of these on the hill by the Barn.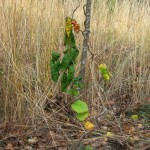 Corylus avellana 'Contorta'. Purchased two in sales for 2.50 each. Planted by Pyramid and by Barn.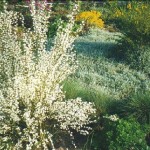 Planted at end of workshop Autumn 2007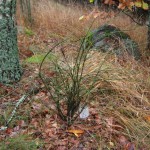 Planted 2007, at end of workshop. We may move this into a sunnier position, as this Autumn we did not get such a great display of Autumn colour.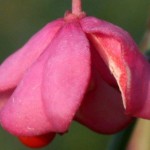 Planted on top of hill by drive.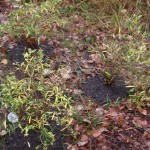 Planted in open forest. This tightly branched shrub is noted for its long bloom time, beginning in July and continuing until September. The flowers are a rich yellow, small but numerous, and the leaves are willow-like.