Listings of yellow
You are browsing the listings of posts with yellow.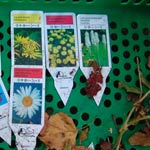 M grew around 250 of these from seed during the Summer 2006. They are planted in many locations around Karhula Gardens as well as in many of the friends and acquaintances gardens..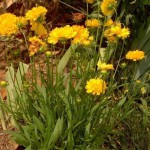 Coreopsis 'Early Sunrise' planted at the border of the large bed, together with Echinacea Magnus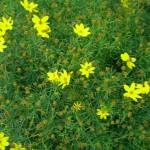 Planted, in 2006, next to bird feeder and also in open forest.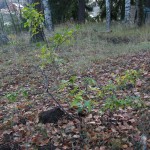 Saved this one from the bin, during spring 2008. Planted next to drive.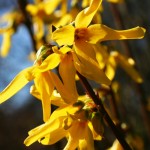 Saved from bin. Planted behind large birch (bird feeder), in 2006.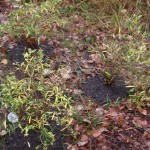 Planted in open forest. This tightly branched shrub is noted for its long bloom time, beginning in July and continuing until September. The flowers are a rich yellow, small but numerous, and the leaves are willow-like.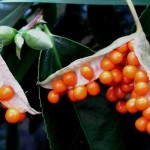 5 of these germinated in the coldframe this spring! Seed was collected from both Montalvo and Hakone, still many of them left to germinate this winter! Will plant these in the forest when more mature.