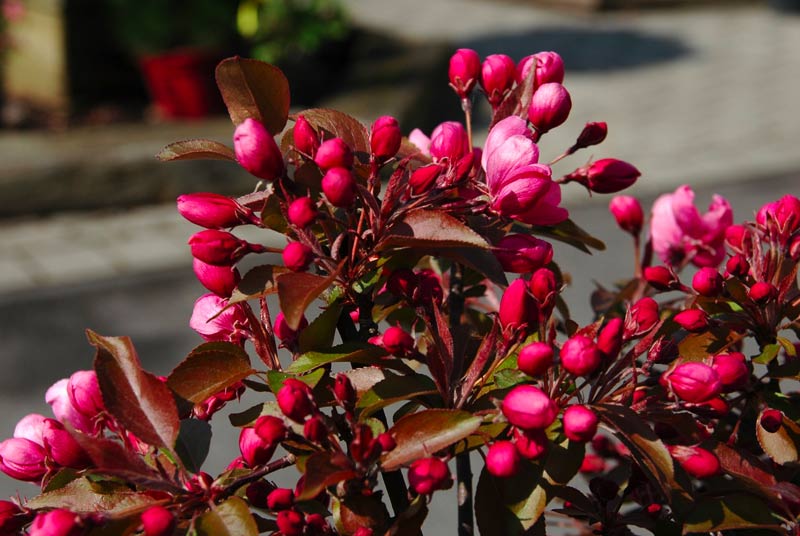 Planted in 2008, by Mirror bed.
Royalty Crabapple
Family: Rosaceae (ro-ZAY-see-ee) (Info)
Genus: Malus (MAL-us) (Info)
Cultivar: Royalty
Height:
7.6m
Hardiness:
Hardy, good for windy and exposed conditions
Sun Exposure:
Sun
Bloom Time:
Spring
A beautiful small deciduous tree with glistening rich purple foliage which retains its superb colour until leaf drop in autumn. Large deep pink flowers in spring followed by exceptionally bright red-purple fruits in autumn. It is self-fertile.